12" Half Moon Waist/Crossbody Bag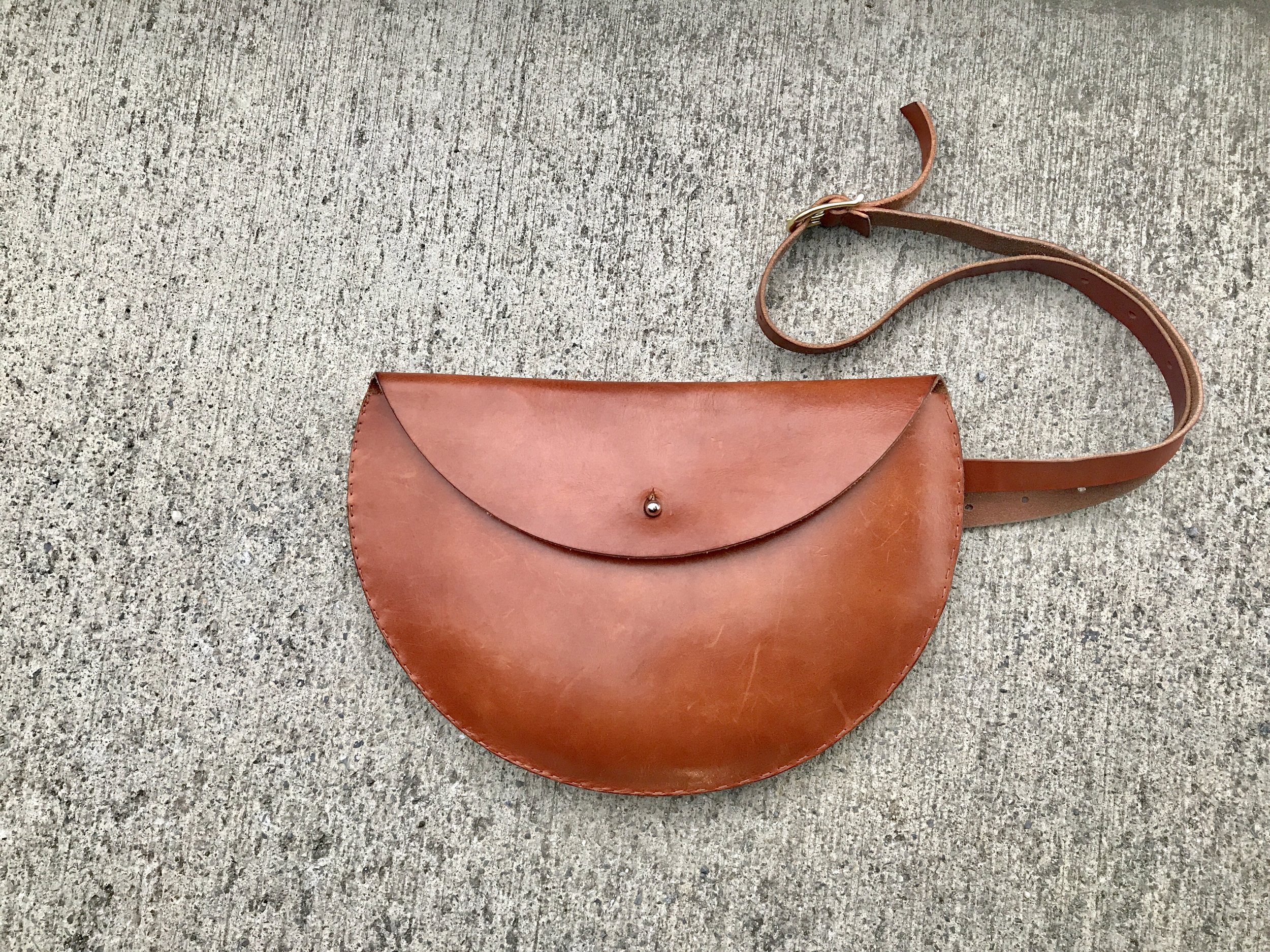 12" Half Moon Waist/Crossbody Bag
12" Half Moon Waist-Crossbody-Clutch Bag, hand cut and stitched with durable leather that will get better with age. Brass hardware with adjustable strap. Perfect crossbody bag or remove the belt and use as a clutch!! This large 12" version holds a little more inside while remaining minimal.
Minimal design, holds a cellphone, cash/card + key
Color options: black, cognac, mahogany, russet,
Length 7 1/2 inches
Width 12.5 inches
Belt comes in 50/60/70 inches per request and adjust to fit from 24" to 50/60/70

cut off any unwanted length with a pair of scissors
Made to order, please allow 2-3 weeks for shipment.

All of my leather goods are created from leather that has natural markings, I incorporate these "flaws" into each piece. I try to cut back on waste and use all pieces of the leather hide. This makes for a one of a kind leather good!